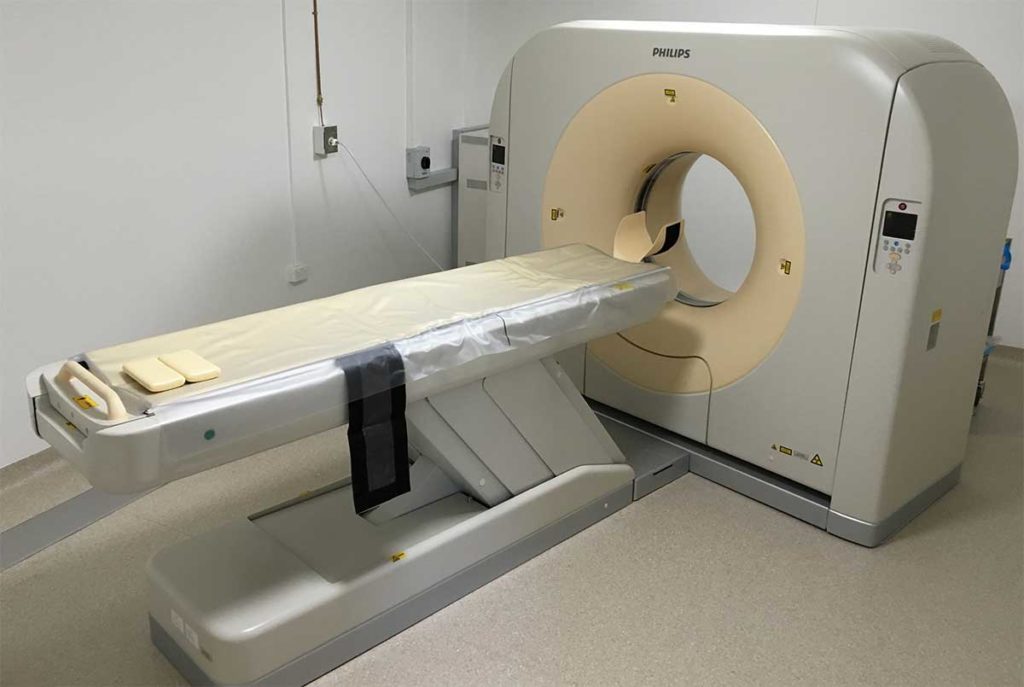 The Cat Clinic is very excited about the installation of our new CT scanner. The addition of CT scanning will allow us to improve the quality of service that we can give to our patients. The Cat Clinic is the only feline practice in Australia to have a CT scanner.
Faster Diagnosis
Having this imaging available at the clinic will allow us to better diagnose many diseases of the chest, brain, skull, spine and to quickly diagnose issues in our trauma patients. As it is a new multi-slice scanner it can perform scans very quickly which minimises the anxiety for awake cats or minimises the anaesthesia time if anaesthesia is needed.
The ability to produce 3D images of the affected areas helps in disease diagnosis.
To find out more about Cat CT Scanning please Contact Us